Freelancing is not easy, and it's not for everyone either. However, I would never go back to a standard 9 to 5. I became a full-time remote freelancer almost a year and a half ago after being let go from a job. Being let go was hard, but I didn't want to sit around and apply to similar jobs that I would have to travel at least 50 miles to. I was a senior publicist at a New York City PR firm, however, I was living in South Jersey, and travelling a total of 6 hours per day…
I knew that I couldn't do that again, especially since I wasted so much of my time traveling when I could have been working. How we work is shifting and changing little by little, and it's given us many opportunities to decide how and when we work. Being a year and half in the freelance workforce has been incredible, uplifting, torturous, and difficult. It has its highs and lows, but thankfully the bad times are temporary. I've face various challenges as a freelancer but there are probably five most memorable ones:
I Had to Figure Out How to Network
The problem with networking is that you have to put yourself out there. I am quite the shy introvert, so this was a huge struggle for me at first. The idea of having to go to an event and introduce myself was a bit much for me. If you have anxieties about social situations, just know that you're not alone. Sometimes it helps to throw yourself into the ring and hope for the best, but other times the internet is the best place to start.
I rounded out my social media platforms and began researching key media players I had been in contact with in the past. I followed their Twitter feeds, and of course invited them to connect with me via LinkedIn. Depending on your industry, you may only need a LinkedIn profile to connect with your network.
As a PR specialist, I find it really easy to connect with writers and editors through Twitter as well. It's a more personal space than LinkedIn, and you really get to know their interests this way. On the other hand, LinkedIn is probably the best way to connect with different professionals in your network, and keep in touch.
I Learned to Manage Myself and My Workload
As a freelancer, you are your own boss most of the time. Chances are that you work out of your home office on a daily basis, and your supervisor or manager isn't by your side every day. I came from a boutique firm so I was used to collaborating with my colleagues and boss on a daily basis.
Once I started freelancing full-time, I was working from a corner desk in my room. I didn't have anyone keeping track of what I was doing. I was just submitting work at certain times of the day, or contacting people through email. I did weekly calls with some of my co-workers, but other than that it was just me and my laptop.
Freelancing is a lot of trial and error. You learn to have patience and form your own work style. Frankly, I enjoyed the solitude. I found that I did some of my best work this way. However, I also understand that most people aren't like me. The solitude can have a negative effect.
When you're on your own, you learn how to take advantage of your most productive times. When you're stuck in an office environment, you're expected to be productive the entire workday. I love having the opportunity to craft my own workday. In fact, I begin working much later in the day—I rarely work mornings—into the night because this is when I'm at my most productive and energized.
You Are Your Own Sales Team
How do firms and agencies get all those clients? Usually they have a sales team behind them, reaching out and working on business development. If you're a freelancer, then you need to perform your own sales outreach in order to get work.
Selling yourself feels strange when you're doing it for the first time. But this is how freelancing professionals get jobs, and there's no shame in that. So many people are looking to work with freelancers these days, so let go of any fear and go for what you want.
You might be interested in checking out our article: Landing jobs with cold emails.
I Grew Comfortable with My Finances
There's a saying that when you are a full-time freelancer, you experience cycles of "feast and famine". This couldn't be more true! Freelancing is like owning your own business—you have your times when you can't even think about adding more to your work load, and the moments when the work is quite slow.
To avoid any kind of financial surprises, and stay on top of your bills you should always know what's going in and coming out of your bank and credit accounts at all times. It's important to track your daily spending, and you're fixed spending like loans, bills, etc. You need to know how much you have to make to at least cover your fixed costs.
Honestly, looking at my finances was scary for me. I have student loans and credit card debt that I need to take care of, and I usually ignored looking into my accounts. But doing this made me realize that I needed to grow my income channels to make sure my fixed costs were covered, and to save for those moments of "famine" so that I could always take care of myself.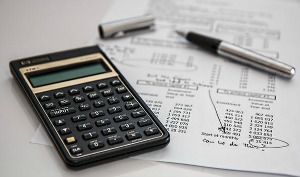 It was also interesting to see how much money I wasted on things that I didn't need. I would have never noticed if I wasn't constantly tracking my money.
I Learned to Balance and Not Burn Out
Burn out is a major fear among the freelancing community. It could really happen to anyone. When you're starting out and working from home it can be hard to define work hours, and what you can get done in the time. It's important to understand that work-life balance is always changing, and it's something that you will always have to work on. Balance is not the same day-by-day because your days are always different.
As a freelancer, it's essential to learn to say no to things. Pay attention to what you can achieve on a daily basis and stick to some kind of standard of that. The truth is that no matter your career choices, in the end it is your career. It is important to find passion in what you do, and how you do it. Being a freelancer comes with it's challenges but getting to do what I love on my time is important to me. The pros definitely out weight the cons for me, and I'm sure many other freelancers feel the same.
Did you also face the same challenges as Wendy? How did you overcome those? We would love to hear about it!