Freelancer marketing strategies and social media often go hand in hand. Not only does social media have the potential of incredible reach, it can be used by anyone and anywhere and offers freelancers a ton of different choices to get their message across and their brand known. But using it effectively isn't always as easy as it sounds.
To help you do that, we've made a list of 4 do's and 4 don'ts of social media for freelancers – implement them if you want to give your social media strategy a real boost!
Do's
1. Add value
First and foremost, if you want your social media presence to be enticing for a large audience, you should make sure you're giving them something of value. That can mean sharing useful information, offering insights and expertise for your freelancing field, sharing interesting articles and much more.
The main thing is – don't think of social media as just a place to post ads for your business – the best way to sell yourself is to offer some value that makes people want to come back.
2. Interact with your audience
To most of you, this advice won't be new. But to the ones it will be, you really need it – social media is not a one way street. Interaction is maybe one of the greatest things that it enables, especially for small business owners. It helps people get to know the person behind the logo or the company name. It helps people build connections on a personal level. And those are the ones you want to build – so answer questions, join discussions and actively ask for feedback – that's where social media really shines.
Don't miss our guest article "Social Media + Engagement = A Winning Freelance Writing Business"
3. Stay active
The next thing that is pretty intuitive but some freelancers tend to neglect, is to stay active in your social media marketing. This is crucial for building up a base of people that pay attention to what you do. Post frequently, but make sure the posts are meaningful and display your motivation and skill. Neglecting frequent updates, because you are doing well for yourself and have a lot of projects lined up is one of the most frequent marketing mistakes freelancers make.
Marketing needs to be done at good times as well as bad, convincing others of your enthusiasm.
4. Try multiple channels
Facebook is not everything. Yes, it can be extremely useful, but there are a lot of social media types that are much better at particular things than the big F. If you're all about images and visual content, Instagram and Pinterest will beat Facebook every day of the week. Pinpointing the best kinds of social media you want to use would be great, but diversifying it up and using multiple channels is a great idea.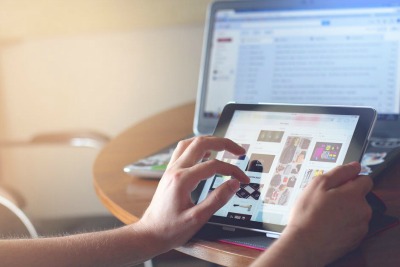 Don'ts
1. Mix business pages and personal pages
In the short-term it might be more convenient, because it seems like a less of a hassle. Adding a bit of personal flair is good for social media. But in case you want your business to ever be at least some level of professional or serious, keeping your social media separate from your party photos is a smart decision.
2. Spamming: P1
When it comes down to social media, spam on the one hand simply means posting too much. Going overboard and doing five to six posts a day or even more will quickly make everyone regret having them on your timeline. Even if your content is interesting, it still might be too much.
I have personally unsubscribed from many a spammer whose content I did find attractive, but just made my use of social media as a whole worse. You're not the only person on social media, keep that in mind.
3. Spamming: P2
Another way to annoy everyone is to act like a robot, which is the second aspect of spamming. I hate Twitter accounts that look like they are run by algorithms. Posting the same exact thing over and over in a similar manner (e.g. "subscribe to my newsletter") will quickly get tedious for everyone on the receiving end.
4. Don't do Social Media Just Because Everyone Else Does
This is the biggest don't. Basically, if you don't have a set goal for your social media presence(s), you are most likely wasting your time. Decide what you want to do – are you just growing an audience for your content, looking to sell a certain product or doing something else entirely?
It's up to you, but you have to know the answer if you want to get something meaningful for your business out of your social media.
Did we miss a tip you think is essential for freelancers on social media? Let us know in the comments below this article, we're also happy to hear from you!